Selling a home
Whether you're relocating or selling the house your kids grew up in, we recognize this process probably means a lot to you. If you're looking to sell a home in Bloomington, Indiana or throughout the South Central Indiana area, we've curated this guide to help you get ready. Browse the resources below to prepare for each step of the sale – from staging the house to sitting down at the closing table.
When you're ready to list your property, reach out to a Realtor®. They'll provide you trustworthy representation and knowledgeable guidance. As authorities in the local market, your Realtor® can help you determine your property's worth and set appointments to show it on your behalf.
Tips and Trends for Sellers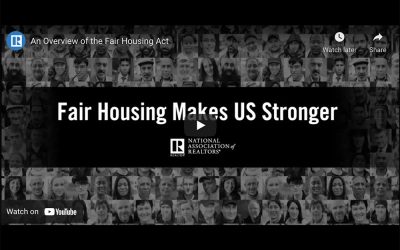 Courtesy of the National Association of Realtors® VOICEOVER: On April 11, 1968 the Fair Housing Act was enacted into law, recognizing that property rights should not be abridged because of discrimination, based on race, color national origin or religion. Resistance,...